About Us
---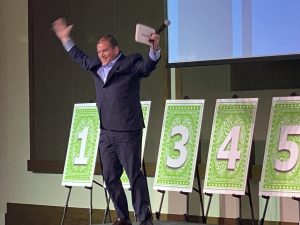 Your guests may not recall the centerpieces, but all will remember whether they had a good time. A talented DJ and entertainer is the key ingredient in pulling off an event with a desired vibe. If you want it done right and with class, Paul Giroux Entertainment is your go-to source.
With over 10 years of experience performing hundreds of social, corporate, and organizational events, we have fast become one of the most sought-after DJ services in New England – and we have the references to prove it. Having worked with such diverse clients as the New England Patriots, Boston Red Sox, Barnum and Bailey Circus, ESPN, schools and universities, weddings, and Bar and Bat Mitzvah's – Paul Giroux Entertainment can provide the right mix to get your party going, no matter what style of event you're planning.
Quality entertainment is our full-time passion, and we possess an uncanny knack for versatility and an ability to adapt to any crowd or situation – whether it's populating the dance floor, acting as a master of ceremonies, or providing a specific musical atmosphere. From a low key, unobtrusive approach to a lively, interactive presence with trivia, games, karaoke, or line dances, we strive to make every event uniquely suited to our clients' needs – and, of course, fun and completely unforgettable.
Thank you for your consideration. We look forward to making your next event a smashing success!